---
Flinka: Introducing the Original Shammy. The next generation of reusable cleaning products
---
Better for Your Home
Flinka has a cloth, wipe or sponge for every job in your home
Flinka products are rugged yet gentle on all home surfaces
Flinka products are super absorbent, washable and reusable
Better for the Environment
Flinka products are manufactured to the highest levels of sustainable and social responsibility
Flinka cloths and wipes are made using fibers sourced from sustainable forests
Flinka products carry the prestigious Oeko-Tex Confidence in Textiles Certification
Better for Your Pocketbook
Flinka products save you money because they are reusable, not disposable
Flinka products dramatically reduce the use of expensive disposable wipes and paper towels
Flinka cloths, wipes and sponges wring out for use again and again!
What is So Special About Flinka?
Flinka is the most environmentally-friendly line of cleaning cloths, wipes and sponges on the planet.
---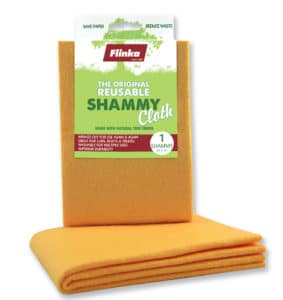 ---
SOURCING
Unlike other cleaning cloths, Flinka cleaning cloths are made of natural fibers from trees grown in sustainable forests.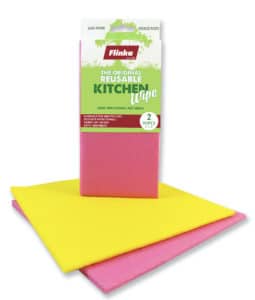 ---
DURABILITY
Flinka products are manufactured using the highest quality controls to ensure re-usability and durability.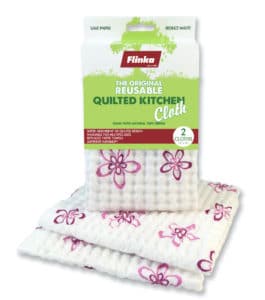 ---
ECONOMY
A single Flinka kitchen cloth, sponge or shammy is equivalent to over 20 rolls of traditional paper towels.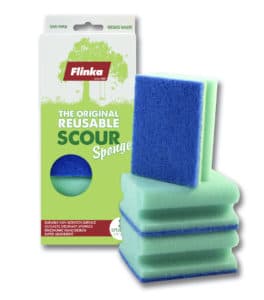 ---
ACCOUNTABILITY
Kornbusch & Starting, manufacturers of the Flinka Brand have over 100 years' experience and innovation in textile manufacturing.